A world of opportunity for saddlery companies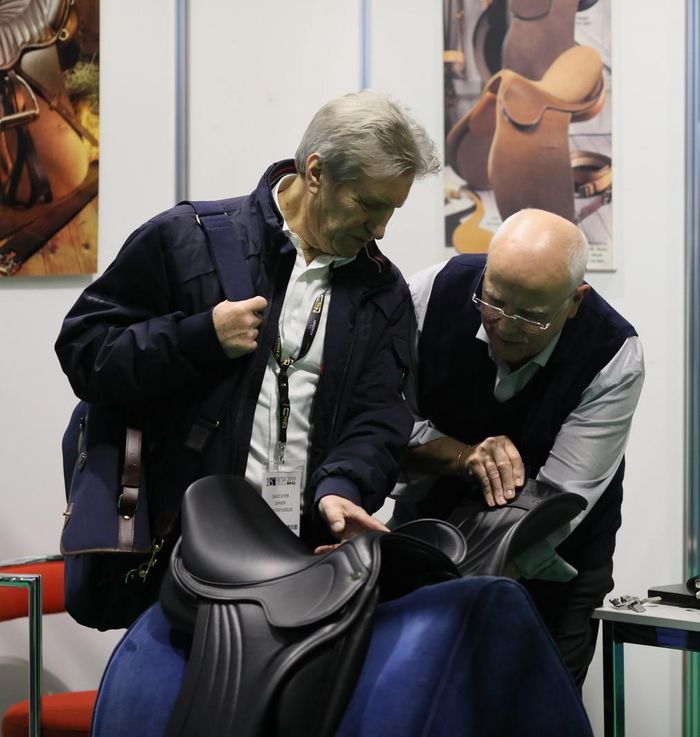 The BETA International Saddlery Pavilion – supported by the Society of Master Saddlers and the Worshipful Company of Saddlers – is offering saddle and leatherwork companies an exciting opportunity to put their products on the world stage as part of the 2020 show's drive to support the saddlery industry.
With space for up to 14 companies, the pavilion promises a high-profile presence at the show and access to a large audience of industry buyers. Stands of up to 6 sq m are available on a first come, first served basis. Only those that have not exhibited independently during the past two years can apply. However, companies that appeared in the 2019 pavilion can also feature in 2020 as part of the area's maximum two-year policy.*
"We are very proud that the BETA International Saddlery Pavilion is such an important part of the show and extremely pleased that it has received such prestigious support," said BETA International organiser Claire Thomas. "The initiative is a fantastic way to attract companies from this historic sector and allows those who have not previously exhibited – or have not done so for a while – to encounter, and benefit from, a receptive and enthusiastic global market."
Hazel Morley, chief executive of the Society of Master Saddlers, added: "We are delighted to give the Saddlery Pavilion our backing. The SMS wants to support its manufacturing members in every way it can and the pavilion gives them the opportunity to attend the show at very reasonable rates. It's a great arena in which to showcase the high quality of their products."
BETA International is the annual go-to destination for retailers seeking quality equestrian, country clothing and pet products. Widely regarded as the unmissable trade buying event, it has been welcoming visitors and exhibitors through its doors for more than 40 years.
The 2020 show runs from 19 to 21 January at the NEC, Birmingham. If you would like further information about exhibiting in the Saddlery Pavilion, please contact Darren Mottershead, email sales@beta-int.com or telephone +44 (0)1937 582111.
*Companies can exhibit in the BETA International Saddlery Pavilion for a maximum of two years.
FOR MEDIA ENQUIRIES...
Contact: Deborah Hayward, BETA International Press Officer
Email: deborahh@beta-int.com
Telephone: 01765 635314/01937 582111