22 Mar 2022
Dog walking with Town and country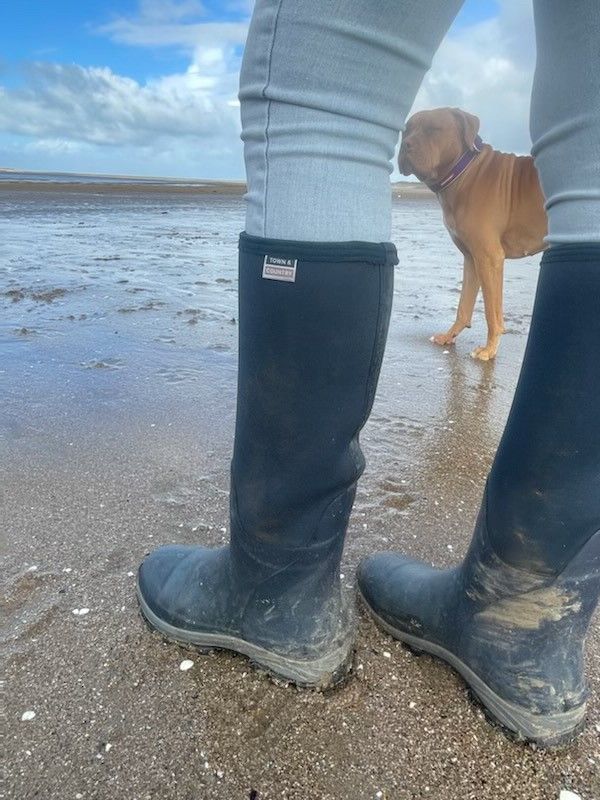 Walking your dog is beneficial to both of you; you get to spend time with each other and you both get some exercise in the fresh air. Summer is one of the best seasons to head out on a walk, bright mornings and light evenings are perfect for getting out more with your dog.
However, making sure you are both comfortable and hydrated is essential. It's good practice to always be prepared when you take your dog for a walk, but in warmer weather especially. Here is dog hydration, Louise Toal's expert advice to ensure that you and your dog stay happy and healthy this summer:
"Keeping your pooch comfortable and hydrated is vital to their health and happiness, especially during the summer months. But did you know that dogs need 3 to 4 times their normal water intake in hot weather, depending on their size and activity levels - and dehydration can be fatal for your dog. I suggest some simple tips for ensuring your dog remains hydrated during the warmer season; providing more water bowls, tempting with tasty treats, getting creative with refreshing fun and don't forget drinks on the go!
"Of course, it is just as important for us dog parents to be comfortable throughout summer too, in the warmer weather you will benefit from lightweight boots or shoes when on those all-important summer walks."
Town and Country offers a deluxe range of footwear which is made from quality materials and exceptional craftsmanship at an affordable price. Strong enough to withstand the great outdoors yet supple enough to provide great comfort and fit, the range is ideal for walking and gardening in all weather and providing maximum comfort and breathability for any summer hike.
Buckingham Wellington boots
The Buckingham Wellington boots are multi-seasonal providing complete comfort in any conditions – including when out hiking! The high grip tread will help prevent slips on wet surfaces and the neoprene leg provides a snug fit so that no twigs or mud can sneak inside. The neoprene material keeps the leg cool for the warmer weather.
Buckingham Neoprene Shoes
The award-winning Buckingham Shoes are made with natural neoprene which keeps feet cool in the summer. Dynamic, comfortable and convenient, these shoes are ideal for anyone who finds long boots difficult to get on and off. The ribbed tread provides secure grip and the cushioned insole provides comfort when walking. Their easy slip on, slip off design makes them the perfect shoes for walking with your pooch!
ENDS
Further information on products is available on the Town and Country website at https://www.townandco.com