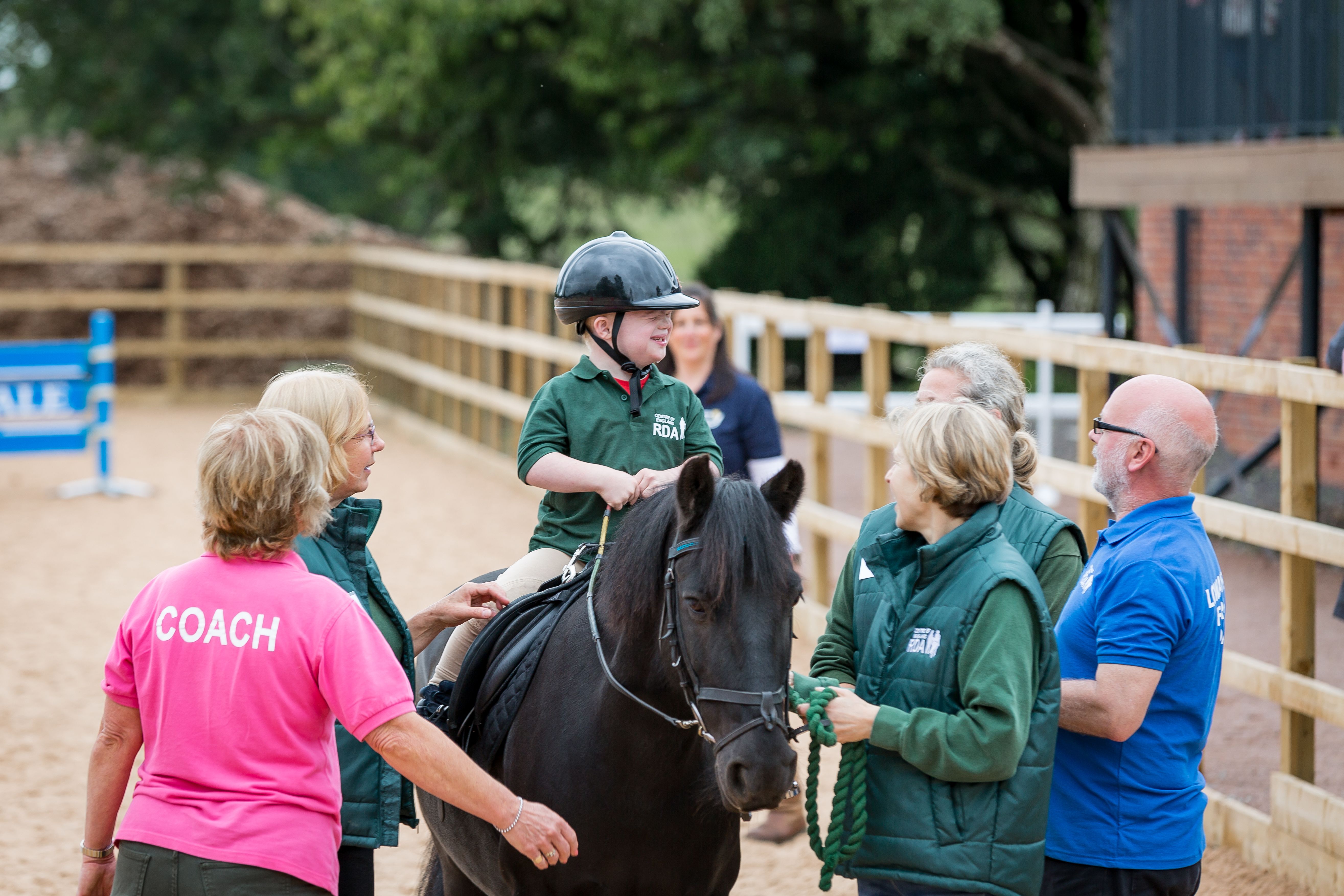 Lisa Ramsell
Director of Fundraising
,
Riding for the Disabled Association (RDA)
Riding for the Disabled Association (RDA) is dedicated to improving the lives of disabled children and adults through meaningful time spent with horses. Post-Covid, and still in a period of recovery, our network of RDA groups and affiliated Accessibility Mark centres support approximately 17,000 beneficiaries – with the help of 14,000 volunteers and qualified coaches.
Through fun activities like riding and carriage driving, as well as wellbeing and sensory sessions, our beneficiaries experience the positive impact of our work: with significant improvements in physical and mental wellbeing, verbal and non-verbal communication, relationship building and confidence.
RDA is an inclusive and diverse organisation. We welcome clients with physical and learning disabilities and autism, and there are no age restrictions. Through our network of member groups, RDA is at work in every corner of the UK, in our cities and remote rural areas, bringing the therapy, achievement and fun of horses to as many people as we can.
RDA relies upon voluntary donations. Funds raised enable the delivery a range of services including the provision of vital support to member groups and AM Centres, from volunteer training to developing and delivering adapted services to keep the RDA community engaged and supported.
Registered Charity No 244108. SCO39473 (Scotland).