A showcase for British saddle companies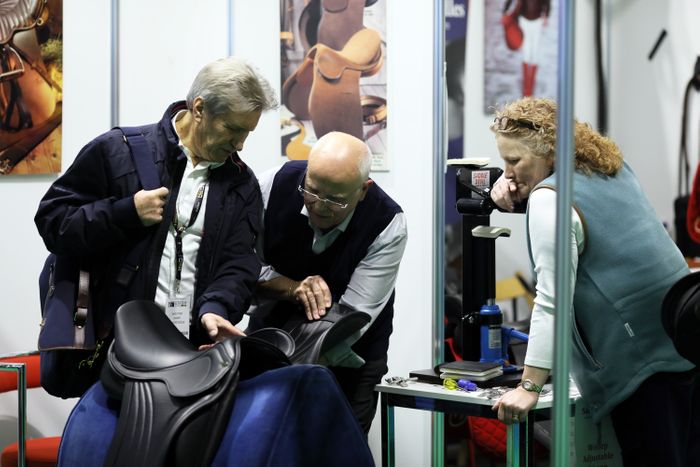 British saddle and leatherwork companies will be back on parade in the BETA International Saddlery Pavilion this September thanks to the support of the Society of Master Saddlers and the Worshipful Company of Saddlers.
The pavilion, promoting the craftsmanship and high-quality products found in the UK's saddlery industry, provides a premium opportunity for up to 13 companies to enjoy a presence at the show, giving them direct access to a large audience of retail buyers.
Stands of up to 6 sq m are available on a first come, first served basis for those who have not exhibited independently during the past two years. Companies that appeared in the 2020 pavilion can also feature in 2021.*
"British saddlery is something we are incredibly proud of," said BETA International organiser Claire Thomas. "It is part of our country's rich heritage and we are delighted that we are able to showcase some of our finest products right here in the pavilion – and with such prestigious support.
"This fantastic initiative allows us to open the doors to saddlery and leatherwork companies, and provide them with a powerful – and cost-effective – platform to display their product ranges to the trade."
Hazel Morley, chief executive of the Society of Master Saddlers, added: "We are delighted to give the Saddlery Pavilion our backing. The SMS wants to support its manufacturing members in every way it can and the pavilion gives them the opportunity to attend the show at very reasonable rates. It's a great arena in which to showcase the high quality of their products."
BETA International is the annual go-to destination for retailers seeking quality equestrian, country clothing and pet products. Widely regarded as the unmissable trade buying event, it has been welcoming visitors and exhibitors for more than 40 years.
The 2021 show runs from Thursday 9 to Saturday 11 September at the NAEC Stoneleigh, Warwickshire. If you would like further information about exhibiting in the Saddlery Pavilion, please contact Darren Mottershead, email sales@beta-int.com or telephone +44 (0)1937 582111.
*Companies can exhibit in the BETA International Saddlery Pavilion for a maximum of two years.
FOR MEDIA ENQUIRIES...
Contact: Deborah Hayward, BETA International Press Officer
Email: deborahh@beta-int.com
Telephone: 01765 635314/01937 582111