20 Jul 2023
The Hattie mono flap dressage saddle by Harry Dabbs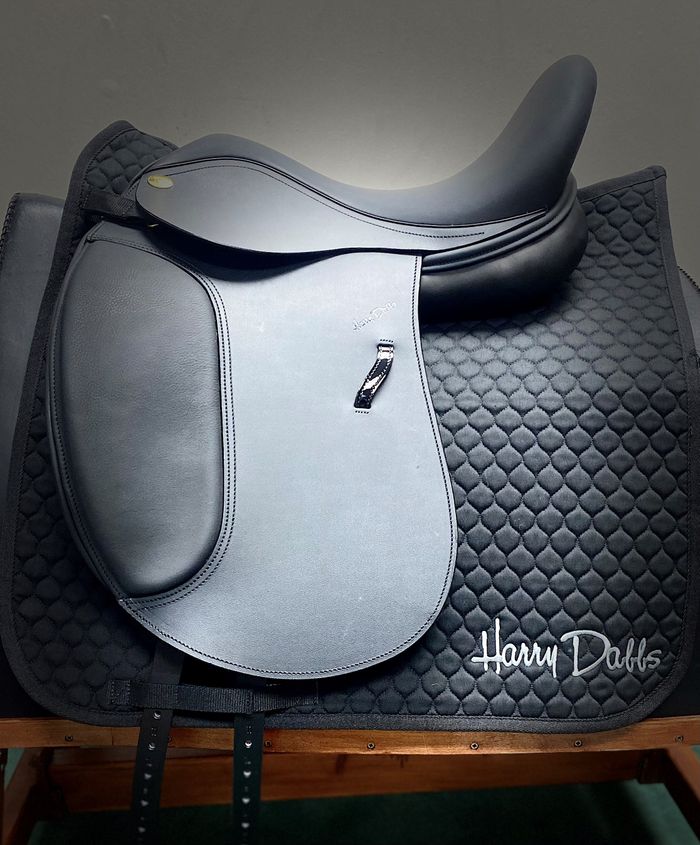 Sleek and sophisticated mono flap Dressage saddle with a choice of knee blocks to suit the rider.
On the surface, the brand-new Hattie Dressage Saddle is the sleek and sophisticated single flap addition to the Harry Dabbs Collection. Inspect a little more closely and an innovative feature is revealed, which is designed to give this saddle the flexibility to be adapted to fit a wide range of dressage riders.
A discreet pocket encases the velcro knee block, giving the saddle fitter the ability to work with the rider to achieve the best fit. Unlike the standard monoflap saddle design, a choice of knee block can be inserted here depending upon the rider's height, leg length and other factors. This velcro block can then easily be removed to change its size, shape or angle, in order to support the rider into a correct and effective leg position.
Retains the monoflap design for a closer contact and connection between horse and rider.
Makes life easier for the saddle fitter and gives them greater control over the saddle adjustment.
Flexibility to choose the style/size of block and adjust the angle to suit the rider.