29 Jun 2023
Horse&Rider Magazine to sponsor New Product Showcase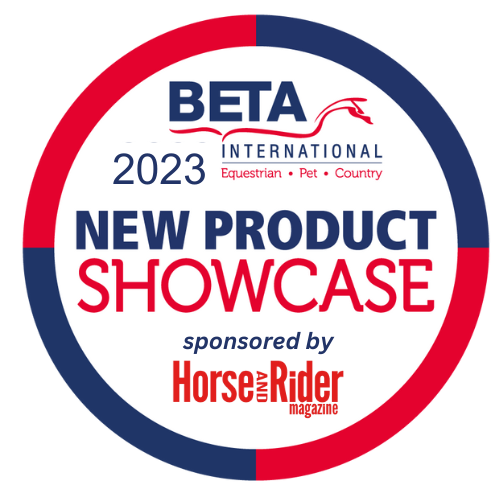 BETA International is delighted to welcome Horse&Rider Magazine as the sponsor of the New Product Showcase at this year's show on 10th and 11th September.
The New Product Showcase is the place to see what's being released over the next few months across all different areas in the equestrian trade. All exhibitors have one free entry when they book stand space, but are welcome to have as many products as they like in the showcase. These products are available for all attendees of BETA International to see, and are also entered in the New Product Awards.
"Horse&Rider readers want the best for their horses in all aspects of their care," said Louise Kittle Editor-in Chief Horse&Rider Magazine. "They expect us to bring them the latest developments in everything from clothing to safety kit, and equipment to feed, which is why sponsoring the New Product Showcase feels like the perfect fit for the brand, and I look forward to sharing entrants in the showcase with our audience."
"We're delighted to be working with Horse&Rider Magazine on the New Product Showcase," said Claire Williams, Executive Director of BETA, the association that owns BETA International. "Horse&Rider is a member of BETA and the team is incredibly supportive of BETA, BETA International, and the work we do. Having Horse&Rider sponsor the New Product Showcase is the perfect fit, and we'll be working with the team to help them deliver something extra special for their audience too."
To find out more about Horse&Rider Magazine, see www.horseandrideruk.com.
Prepared by: Rhea Freeman PR