30 Mar 2022
Major companies secure their stands at BETA International 2022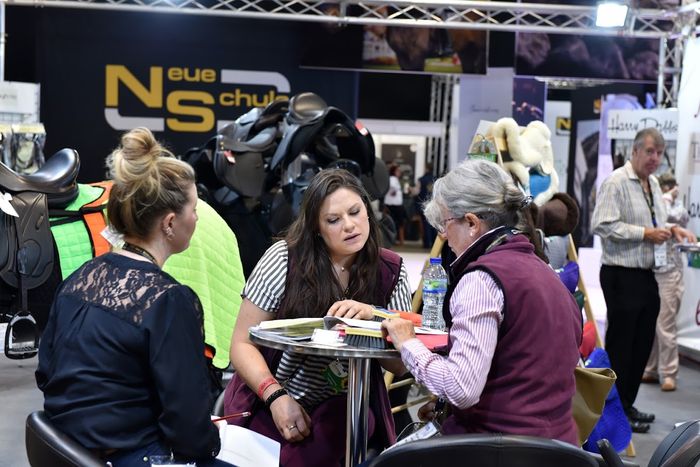 BETA International is set to be a must-visit event for retailers and buyers as the equestrian industry's leading companies show their commitment to the exhibition on 11-13 September 2022.
Bookings for the showpiece at NAEC Stoneleigh, Warwickshire, are impressive with 75% of last year's stand space already sold as many industry-leading exhibitors show their commitment to the event.
Companies who have already booked their stand at BETA International 2022 include: Abbey England, Bliss of London and Cavaletti Saddles, Charles Owen & Airowear, Elico Equestrian/Jenkinsons, Equilibrium Products, ETN, LeMieux, Mackey Equestrian, NAF, Neue Schule, Shaws Equestrian, Shires Equestrian, Silvermoor, The Original Muck Boot Company, TopSpec Equine, Vale Brothers, Waldhausen, Westgate, Science Supplements and Woof Wear.
BETA International, sponsored by bit and bitting specialist Neue Schule, will be organised for the first time by Impact Exhibitions & Events, who also stage the UK's pet and aquatic industry events, PATS and AQUA.
"There are some exciting plans to make the 2022 exhibition an unmissable event in the equestrian industry calendar," said organiser Gordon Thomas.
"Companies are booking their stands for the September show and it's wonderful to be holding it at such a lovely venue as NAEC Stoneleigh, which the equestrian market know and love."
Sarfraz Mian, CEO of main sponsors Neue Schule, commented: "As activities open up and international travel becomes easier after the pandemic lockdown restrictions, we look forward to welcoming our customers from the UK, across Europe and beyond, back to BETA International. We've missed them and their return will be a real boost for this year's show, giving it a truly international dimension. Currently, there's a huge amount of enthusiasm for equestrian activities and this can only be good for the industry. It points towards it being a highly successful BETA International for all concerned."
One of the first major changes for 2022 is the event reverting back to its popular show days of Sunday, Monday and Tuesday, after being held on Thursday, Friday and Saturday in 2021.
But many of the key features, including the New Product Gallery and a full seminar programme, will return as the show promises to deliver three action-packed exhibition days.
The importance of BETA International was summed up by HKM Sports Equipment (UK) Ltd, who have already booked its stand. Director Laura Parry said: "It's one of the highlights of the year for us. It presents the opportunity to showcase our products and new collections and gives our customers the chance to make their forward orders for the upcoming seasons. It is also a perfect opportunity for us to meet new potential customers."
These comments were echoed by Grant Hadwin, Citrus-Lime's Head of Sales and Supplier Partnership, who commented: "BETA International is arguably the most important show in the equestrian calendar. We've doubled our number of equine customers and we're working with even more brands and suppliers to improve our service. We wouldn't be anywhere else in September."
Barbara Huddart, Head of Marketing at BEDMAX, said the company was looking forward to exhibiting again this year. "BETA International provides a platform for us to meet our existing customers, to introduce ourselves to potential new customers and for open discussion with others within the industry."
Silvermoor has attended BETA International for several years, and Head of Marketing Annabel Frater revealed: "In our opinion it is the number one equestrian trade event. From networking with industry stalwarts to showcasing our latest products to the right audience, BETA International gets it right year after year."
And Paul Jeffery, of Saddlery Trade Services, said: "BETA International gives smaller companies like STS Walsall a chance to network with our customers and demonstrate our new products. It also gives us a chance to meet new clients and build lasting relationships."
Retailers and buyers wishing to register for free entry to BETA International should visit www.beta-int.com where a full list of exhibitors can also be found.
To find out more about exhibiting at BETA International, contact Fiona Dagger at Impact Exhibitions & Events on 01892 862848 or email fiona.dagger@impact-exhibitions.com.
ENDS
For further media information please contact Neil Pope by email press@impact-exhibitions.com